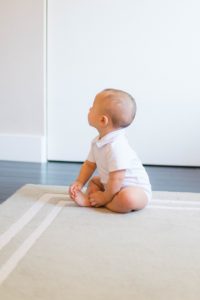 A postpartum support group for new moms with babies under a year of age. New moms and their babies 0-6 months old are invited to gather every Wednesday and Friday from 10:00-11:30 to share their experiences and support one and other in the new days of parenting.
During this group, participants will connect with other new moms as they learn about the emotional changes that can occur after childbirth; practice self-care, and relaxation techniques, which are clinically proven to reduce stress and increase mom's well being; and discuss the highs and lows of motherhood in a supportive, safe space.
These groups are facilitated by Kate Metten (Bluegrass Doulas) and Bonnie Logsdon (The Baby's Voice). We are professionals working in the preconception and postpartum stages with families of childbearing years. We each have over a decade of experience working with new families. Our expertise includes pregnancy, nutrition, childbirth, lactation, newborn care, the postpartum period and more.
The first visit is free and more information about Afterglow and our memberships can be found here: https://afterglow.wildapricot.org/.
Come enjoy sips and snacks but stay for the support. We hope you will join us.
Learn More about Afterglow